Whole Grain Pistachio Pesto Pizza (Gluten Free, Vegan, Oil Free)
I received free samples of Wonderful Pistachios mentioned in this post. By posting this recipe I am entering a recipe contest sponsored by Wonderful Pistachios and am eligible to win prizes associated with the contest. I was not compensated for my time.
There's something magical
about healthy pizza recipes
. After all, the combination of a crispy pizza crust, a thick and flavorful layer of toppings and lots of gooey sauce and (vegan) cheese is pretty amazing on its own. Sub in some healthier ingredients and bam - a foodie's dream come true! And that's exactly how I'd describe my (and, soon, your) latest healthy dinner addiction: the whole grain pistachio pesto pizza.
Unlike your traditional pie, this gluten pizza crust recipe uses two whole grain flours,
buckwheat
and quinoa. As a bonus, this vegan pizza crust is also yeast free, super simple to make and only requires five ingredients (including water!). Keep in mind: this isn't your mama's pizza crust. As a gluten free pizza, the crust is not light or fluffy. If you love a thick, heart slice of pizza, though, prepare to fall in love with this gluten free pizza crust recipe!
The star of this gluten free pizza, though, is definitely the homemade vegan pesto featuring Wonderful Pistachios. Just picture diving into a super thick, creamy and tangy pesto sauce that's as beautifully green as it is tasty. Pistachios also help make this pesto a
nutritious powerhouse
. These pretty purple and green nuts are full of antioxidants, and they are one of the lowest calorie, lowest fat and mot protein-packed nuts you can snack on. In fact, studies have even found a correlation between eating pistachios and improved heart health. Who knew that a five-ingredient pizza sauce could be so healthy...or so delicious?
If you're reading to get your pistachio party started, gather the following ingredients. Depending on how thickly you roll your gluten free pizza dough and how many toppings you throw on top, this pizza is enough for three medium servings or two large ones. (And you know what they say...any pizza is a personal pizza with the right amount of determination!)
Gluten Free Pizza Dough Recipe
1/2 cup buckwheat flour
1/4 cup quinoa flour
1/4 teaspoon of baking soda
1/2 cup of water + 1-2 more tablespoons
Choice of spices (I used oregano and thyme)
Easy Vegan Pesto Recipe with Wonderful Pistachios
1/4 cup lightly salted Wonderful Pistachios
1 cup leafy greens (spinach, arugula, kale, etc)
1/3 lemon squeezed
4 tbsp water
Choice of spices (I used more oregano and thyme!)
Gluten Free Pizza Toppings
Large handfuls of greens of choice (I used spinach, arugula and baby kale)
Choice of thinly sliced vegetables (I used yellow squash, zucchini, and mushrooms)
Cheese of choice (I used vegan mozzarella!)
Chickpeas
Toppings Added after cooking the pizza:
Extra Wonderful Pistachios, sliced into pieces
Extra pesto
How to Make Your Epic Vegan Pizza
Start by preheating your oven to 400 degrees Fahrenheit. Then, add your flour, baking soda and spices into a bowl, and mix thoroughly. Next, start adding your water. If the gluten free dough is too crumbly or dry after you add the 1/2 cup of water, add a little more water, one tablespoon at a time. The gluten free pizza dough should be moist but not runny.
Once your vegan pizza dough is ready to go, plop the whole thing on a baking sheet lined with parchment paper and shape it into your choice of pizza (I'm partial to hearts). Pro tip: use a piece of plastic wrap as a "glove" to help you shape your pizza with less mess and stickiness. I prefer a thin pizza crusts, so I rolled out my gluten free pizza dough to be around 1/4 an inch thick, but you do you!
Now, get your vegan pizza in the oven to cook for around 20-23 minutes (or until the gluten free pizza crust is just starting to brown) while you make your vegan pesto and prep your toppings. To whip up your vegan pesto sauce, start by grabbing a bag of Wonderful Pistachio's lightly salted pistachios and de-shelling 1/4 a cup of nuts. Then throw your pistachios into a high-speed blender or food processor, add the other pesto ingredients and blend until everything is well incorporated. I kept my pesto a little chunky so I could get crunchy nuggets of pistachio in nearly every bite.
Meanwhile, cut up your veggies and pull out your pizza crust. It's toppings time! Slather on a thick layer of your pistachio pesto followed by mixed greens, sliced veggies, chickpeas and cheese. Place your gluten free pizza back in the oven, and bake it until the veggies are cooked through, the cheese is nice and gooey and the crust is golden brown. (Mine took around 20 minutes).
Then, all that's left to do is top your masterpiece with a sprinkle of crushed pistachios and a few dollops of extra pesto ('cause there is never too much)...and dig in.
Sometimes, it may feel like healthy eating and delicious eating are on opposite sides of the dietary spectrum. As
Wonderful Pistachios
and this gluten free pizza recipe show, however, flavor and nutrition can happily coexist.
Now that's what I call pistachio power!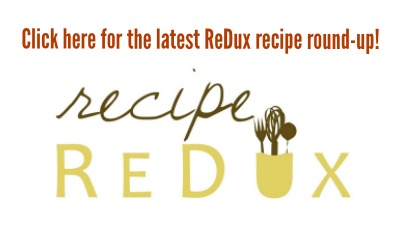 Are you a pistachio lover? How do you make healthier choices that don't skimp on flavor? Tell me in the comments!