A Gluten Free Dating Site? What?
They say
opposites attract
. Does that mean I, the gluten-free celiac, will fall in love with a guy who lives off of bread, pasta, and crackers and hates all of the gluten-free alternatives? According to the new gluten free only dating site,
Glutenfreesingles.com
, apparently not.
When I saw a news article about the site's opening earlier this week, I chuckled and shrugged it off. Anytime I need a new funny story to tell, I always describe the dating site for farmers I learned about, so you could say
I'm not the target audience for dating sites
. The more I thought about it, though, the more interested I became.
A couple of keyboard clicks later and my attitude started to shift. According to their front page, Glutenfreesingles is a "dating, networking, and informative website where you
never have to feel alone
, awkward or a burden
because you are gluten free
." Even better, two women, one with celiac disease and another gluten intolerance, formed the site.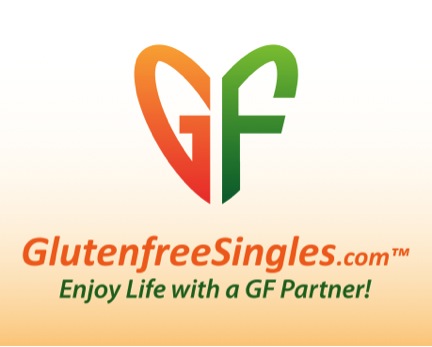 Love and good food? Heaven!
Okay then. My second thought?
Go them
! Or, more precisely, go us!
Gluten free's invasion
into the
public eye
has been
slow but steady
. It began decades ago with a new understanding of the gluten that destroys the stomach lining of a certain few. Now, gluten free products like
Almond Dream Ice Cream
and
Glutino's Pretzels
fill shelves all over the world. Even some of our favorite restaurants offer delicious alternatives to our previous favorite meals. So staking a claim in the industry of computerized Cupids?
Score one for us
!
Not to mention that
sometimes dating
while gluten-free does, um,
suck
. I had the lucky fortune of experiencing my first date a few weeks after diagnosis and it was definitely an experience. I thought ordering popcorn to share at the movie theater would be
romantic
. The whole accidental-purposeful-touching-hand scenario. It was lucky I didn't see him until a week later because I doubt he'd have found my
post-glutened routine
of dying on the couch, reviving, and dying again very attractive. My addiction to my phone to look up the gluten-free ice creams at Basket Robins probably
broke some dating rules
too.
Does this mean my profile will be floating around in Cupid cyberspace? Unless it's for a dare,
probably not
.
I consider celiac disease and my gluten free diet as a large part of my identity. When it controls such a large portion of my life, how can I not? I like to think of myself as a much more complex being than my food, though, and I hope whoever I fall in love with is too.
After all, what's a clearer sign of true love than choking down a slice of gluten free bread for the first time?
What do you guys think? Would you ever use a gluten free only dating site? Do you consider diet when dating? Comment below!